TechKnow (Pass IT on)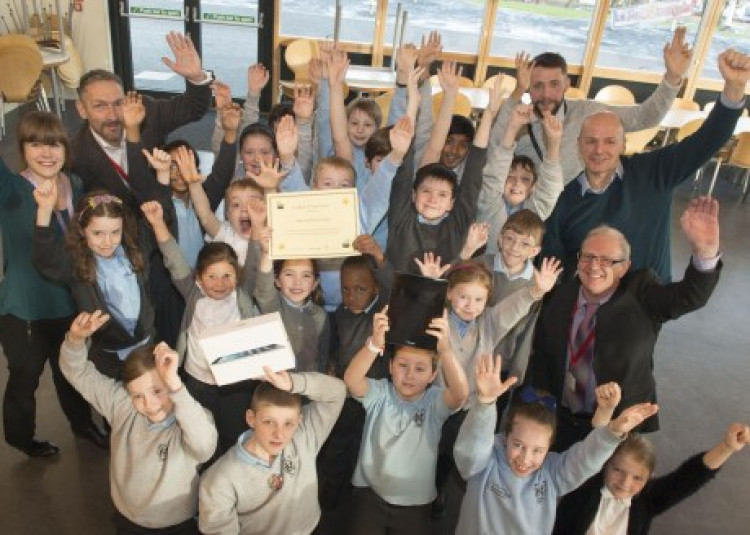 Welcome to TechKnow (Technology for Knowledge)! This project was an EcoCity award winner way back in 2016, for waste reduction in Aberdeen.
We have kept this webpage and resources available because of the value we understand it provides for schools in the city - to learn about an aspect of the circular economy, which is the reuse and recycling of electrical and electronic equipment.
TechKnow was a project which provided Aberdeen City Council schools with free workshops and downloadable lesson plans linked to the Scottish Curriculum for Excellence's Science and Technologies Frameworks. Lesson plans specifically focusing on the reuse of electrical and electronic equipment for Level One, Level Two and S1 – S2 were developed. This project ended in 2017, however, this page is being maintained to provide downloadable resources for any parties that feel it will add value.
We would be grateful if you could mention the source of the resources if you use them.
TechKnow provided fundraising opportunities through the collection of used, but functional consumer IT equipment e.g. phones, tablets, laptops, digital cameras, etc. Workshops and a resource pack were arranged through the Aberdeen City Council's Recycling Team to support learning. In addition, we prepared lesson plans which can be downloaded and used for Levels One to Three.
Downloadable Lesson Plans
Each lesson plan has been broken down into 30 minute – 1 hour sessions to enable you to either work through the topic over the term, or to pick and choose sessions based on the interests of pupils. All lesson plans contain teachers notes, links to further resources & pupil activity sheets.
A resource pack can still be borrowed from Aberdeen City Council for teachers wishing to carry out workshops. Get in touch with the Council at the contact details shown below.
Download and personalise these resources to organise an effective school campaign.

We have also prepared a presentation which may be appropriate for school assemblies. This is available below:
Set up a collection point at your school
Collection schemes can be flexible to meet the needs of your school. We can support you and your pupils to successfully manage a one-off campaign to raise funds, or provide containers to enable staff and families to donate as and when needed.
We worked with the local organisations Instant Neighbour, CFINE and Somebody Cares, who uplifted equipment at a suitable point in time.
Equipment was transported to Re-Tek UK Ltd in East Kilbride, who securely wiped data-bearing devices. Equipment was refurbished and prepared for re-sale - if not suitable for re-sale, it was recycled. Prior to recycling, Re-Tek securely data wiped and broke down equipment into constituent parts. It was then shipped to an accredited downstream recycling partner.
For further information on the refurbishment process visit the website: http://www.re-tek.co.uk
More information from Aberdeen City Council
If you are a school in Aberdeen City Council, please contact:
T: 01224 219281
E: wasteandrecycling@aberdeencity.gov.uk
Facebook: facebook.com/recycleforaberdeen